And Still Light Heavyweight Champion Of The World...
Photo: washingtonpost.com
On Saturday June 17th, 2017 the second most important fight of the year took place. The shamefully under/mis-promoted Ward vs Kovalev 2 went down at the Mandalay Bay Hotel and Casino in Las Vegas. There was plenty of controversy surrounding the first meeting between these two fighters and the second go around proved to be no different. At the conclusion of the first fight there was the smell of a home cooked meal permeating from the judges score cards as Andre Ward was awarded a decision he did not deserve. In their second bout the odors were much more intense and they emanated from much more than just the score cards. It was a fight that should have provided the Light Heavyweight division with some clarity and it did or did not do that depending on where you stand on several issues. Regardless of which fighter you supported it's a fight that should give you pause and will likely result in a number of YouTube film studies.
Déjà Vu
Haven't I seen this fight
before?
Photo: boxingmonthly.com
Andre Ward entered the ring on fight night as the slightly favored and unified Light Heavyweight champion while the surly Russian, despite being the uncrowned victor in the first fight, oddly entered the ring as the underdog and as the man with something to prove. Kovalev made boast after boast in the lead up to this rematch menacingly insisting that "he'd end Ward's career" and even walked out on the fights final press conference after physically and verbally taunting Andre Ward. Despite Kovalev's strong performance in the first fight and his in ring reputation as a cold and cruel fighter who knows how to finish, it again seemed odd that bookmakers were favoring Andre Ward, even slightly.
This scribe predicted that Sergey Kovalev would fight more aggressively and be the busier fighter from the opening bell this time around. Yours truly further predicted that the former champion would send Ward to the canvas more than once en route to a 7th or 8th round knockout. Kovalev showed that he was the better boxer in their first meeting and believing that Kovalev had simply run out of gas in that first fight I held firm that Kovalev and Jackson would make the necessary adjustments and come out aggressive in the second outing. I have never been
so
wrong in a fight prediction as I was for this rematch. The fight Saturday night was a near carbon copy of its predecessor with each round being close for one pugilist or the other. Kovalev did not fight aggressively as I had predicted but he did employ a very effective and disruptive jab for the majority of the first half of the fight. That said, most of his power shots failed to find their mark thanks to some brilliant moving and angles on Ward's part. Ward on the other hand seemed to be content in fighting off his back foot and employing his "slug and hug" style. Neither fighter did anything much differently than they did the first time around though after all of the hubris exhibited by Kovalev during the promotion of the fight it was extremely disappointing to see him come in with the same game plan he used in the first and fight with so little urgency.
Pump The Brakes And Back Up
...and still undefeated...
Photo:
s-media-cache-ak0.pinimg.com
Speaking of Kovalev, back in July of 2016 he fought and defeated Isaac Chilemba via a 12 round decision. Chilemba is no slouch mind you but during that fight I noticed that the Kovalev fighting that night wasn't the same guy we had seen previously. Most brushed off the Krusher's lackluster showing by citing that Chilemba's awkward style and solid chin would pose a problem for any fighter. While the aforementioned about Chilemba is true, Kovalev fought with far less aggression than ever before, worked fewer angles and took fewer chances. When you've been an enthusiastic observer of the sport for 32 years you will see once devastating and dominant fighters change in a single night; its a regular occurrence in the sport. Sometimes it's age, it's distractions outside the ring, it's complacency, its psychological, or a fighter loses his passion for the sport but regardless of the reasons for the change, fighters are very rarely themselves ever again when they have a night like this. It's one of the most common tales in boxing and in the fight against Chilemba, Kovalev showed this writer that he had changed. While Kovalev has fought twice since he battled Chilemba, "The Krusher" has been M.I.A. since he defeated Pascal in their 2nd fight. The fact that a higher level of competition can often make dominant fighters appear less effective and lethal has not escaped me and Andre Ward is a hell of a fighter but he has never faced the version of Kovalev that sent Adonis Stevenson running to hide behind Al Haymon. In both fights against Andre Ward, Sergey Kovalev was not himself...for whatever reason. This current version of Kovalev is still supremely talented and dangerous but gone are the ferocity, the sense of urgency, and that je ne sais quoi that elevated him from very good to great.
Who Saw This Coming?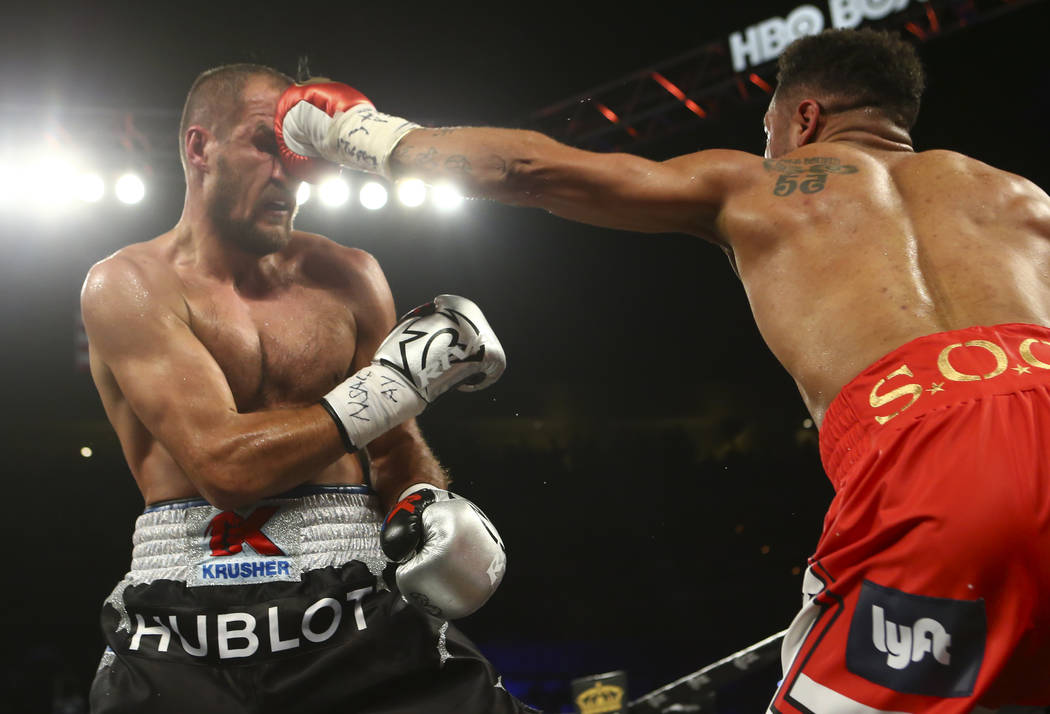 Photo: reviewjournal.com
Up until the 8th round the fight was very close and at the time of the stoppage I had Kovalev ahead by one round. I thought Kovalev was the more effective aggressor and the ring general in the majority of the first 7 rounds, despite turning in a somewhat disappointing and listless performance. Of course some of this had to do with Ward's superb ability to avoid punches and set traps but Kovalev looked and behaved like a fighter that was just going through the motions at times. He looked tired, frustrated, and gave off the impression that he had mentally checked out of the fight, even in those rounds which he won.
The 8th round was as bizarre as it was jaw dropping. In it, Ward caught Kovalev with a good shot to the head which clearly and permanently put Sergey on Queer St. There was also a moment in the that round where Kovalev doubled over and winced in agony. Having rewatched that round, I am still unable to ascertain exactly what produced that wincing but nevertheless it did major damage to the already weary and fading Kovalev. From this point on Kovalev stayed hunched over and seemingly tried to protect his body. In these final moments of the fight Kovalev never tried to grab or tie Ward up. In the last seconds of the fight Kovalev found himself being held up by the ropes and by the rules of boxing referee Tony Weeks should have broken the fighters apart and issued Kovalev a count as it should have been considered a knock down. Instead Andre Ward was momentarily allowed to continue his attack on his breaking opponent until Tony Weeks prematurely stepped in and waived the fight off. In a fight of this magnitude, with so much on the line, and in a fight featuring two elite level talents, the losing combatant should be given the opportunity to recover and even go out on his shield. Kovalev was never given a count nor was he afforded a single opportunity to continue.
Where Do They Go From Here?
As stated previously Kovalev spoke with such hubris in the months leading up to this fight that one could be forgiven for believing he'd come into the rematch on fire and use his anger to make right the injustice he suffered in the first bout. All of that pre-fight anger, fire, and fury that the ex-champion carried with him dissipated at some point before the opening bell of this fight and he turned in a somewhat tepid performance. Then again, perhaps those emotions have been buried or stifled by other issues. There are plenty of rumors swirling around team Kovalev and the man himself, though I won't speculate on these rumors since I have seen no evidence to substantiate any of them. The outcome of this fight and it's shocking and odd conclusion will only add fuel to these rumor fires and fans and media will speculate for weeks and months to come. That said, do not be surprised if Kovalev and John David Jackson part ways in the very near future. Call it a hunch.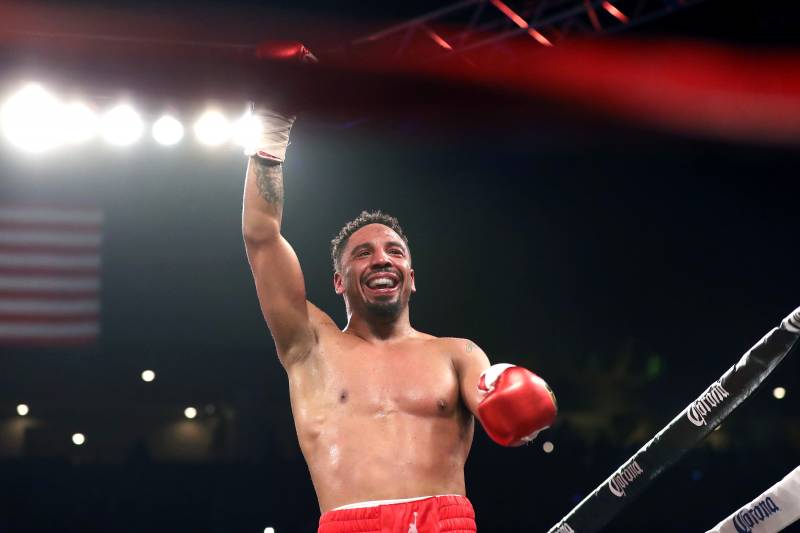 Photo: img.bleacherreport.net
Although not without controversy, Andre Ward emphatically put his stamp on the Light Heavyweight crown on Saturday night and has unlimited options moving forward. It would of course be nice to see Ward attempt to unify his division and become undisputed Light Heavyweight Champion Of The World but Ward shamelessly and without hesitation talked about a move to Cruiserweight and even Heavyweight so it's unlikely we'll see the division unified anytime soon. This being Andre Ward and given his track record don't expect either a fight announcement nor a fight anytime soon. If the champion laces up his gloves again before 2018 rolls around most of us will be shocked.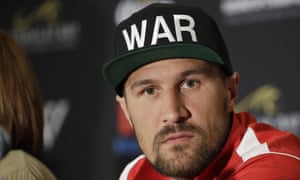 Photo: i.guim.co.uk
As far as Sergey Kovalev is concerned his future in the sport is more or less one big question mark at the time of this writing. Does he try and secure a 3rd fight with Ward? Would Andre Ward even entertain such a notion? If he doesn't fight Ward again to whom does he look to for a fight? At age 34 Kovalev is, at best, at the very tail end of his prime. I would argue he's 3 fights past his prime but hey...that's another article. If Kovalev wants to jockey himself into a mandatory position for another shot at Ward or the next title holder he may have to face some very young and hungry fighters. Fellow countryman and up and comer Dmitry Bivol might be a dangerous out for the Kovalev of 2017 as might the less experienced but still dangerous Artr Beterbiev. Kovalev has never shied away from tough outs but things might be different if he chooses to continue his career. Of course Kovalev could choose to retire but that option doesn't make a whole lot of sense at this point in time nor do I believe that he or his team are considering this. Like Ward, he too could move up to Cruiserweight and attempt to make his mark there. For now Kovalev and his promoter Main Events are planning to challenge the outcome of this fight by filing a protest against the Nevada State Athletic Commission. It's very improbable that this protest will do little more than help them save face. What is probable however is that this course of action delays Kovalev's next fight for at least a short while.
Final Thoughts
Neither Roc Nation Sports nor Andre Ward can promote a fight to save their lives. I wonder, is it incompetence, apathy, or perhaps arrogance that saw this fight go virtually unpromoted and unnoticed? While neither Kovalev nor Ward are big draws it's being reported by some that it sold just 160,000 PPV's and tickets were available on fight day for pennies on the dollar. Even when two elite talents aren't big draws a competent promotional outfit should be capable of generating more buzz and revenue in this type of fight. Just imagine what could have been with Golden Boy Promotions or Top Rank promoting this fight. In this instance, shame on Roc Nation Sports.
Many saw the fight this way.
Photo: 8.media.tumblr.com
The talk of repeated low blows from Andre Ward has permeated Twitter. There seem to be two camps with regards to this issue. A camp that asserts the low blows affected the outcome of this fight and a camp that claims the low blows were either legal body shots or were irrelevant because "Kovalev was done at that point" These blue eyes indeed saw a great deal of low blows coming from Andre Ward. They also saw Tony Weeks either having a bad night at the office or a very good one. Keep in mind that whether these shots were legal or not and now matter how frequently they occurred, Kovalev never took justice into his own hands, not once. He could have and should have been retaliating on the inside but instead he either ignored them or looked to Tony Weeks for help. In a fight that takes place in your opponents home country and in a city where his influence runs very deep you want to do everything in within your power to eliminate the need for your opponents hand picked judges, and you certainly don't want to depend on an official that fist bumps the hometown fighter as that fighter enters the ring. Kovalev seemed content in trying to fight a clean fight despite it being clear he wasn't getting anywhere with that mindset. Where has Kovalev's mean streak gone? Isn't it Andre Ward that always says, "you have to bully the bully"? That's solid advice Sergey.
This fight was a bad look for boxing. Be it:
The terrible promotional efforts of Roc Nation or lack thereof
The questionable officiating in this fight
The premature and absurd ending
The fist bumping between Ward and Weeks as Ward entered the ring
The fact that a fighter with a 50% KO ratio appeared stronger than ever before and put the hurt on a man known for his resilience
The repeated low blows
The 3rd poor showing for Kovalev
The rumors of trouble in the Kovalev camp
The rumors about Kovalev himself
The entitlement and coddling one fighter received
The fight being portrayed as USA vs Russia
The lack of attention this fight received
Fans at the post fight presser
The drug testing or lack thereof in this fight
The fact that all 3 judges were American
...this fight reeks of something putrid. This entire fight smells more foul than a car full of hot wing farts on blazing August day. Very few in the media are going to talk about the controversies surrounding this fight because the establishment fighter walked away with the victory and most boxing writers and YouTubers are either going to tow company lines or use Ward's victor to further some heinous and bogus political ideology or agenda. Andre Ward is an excellent defensive fighter but he's boring in the ring and he's a smug prick outside of it. Despite this, all of the aforementioned will get glossed over or will simply be dismissed simply because it's Andre Ward. For whatever reason both HBO and Showtime have always had an agenda when it comes to Andre Ward. He's America's boxing darling or rather they desperately want him to be. This is made evidently clear in the commentary that comes from the networks' commentating teams, their promo pieces, writings, etc. I won't pretend to know why this is the case but there's no arguing that it indeed is. This fight not only smells bad, it left a very bad aftertaste in my mouth and I'm glad it's over. There are much greater things to look forward to in the 2nd half of 2017.