What A Fight!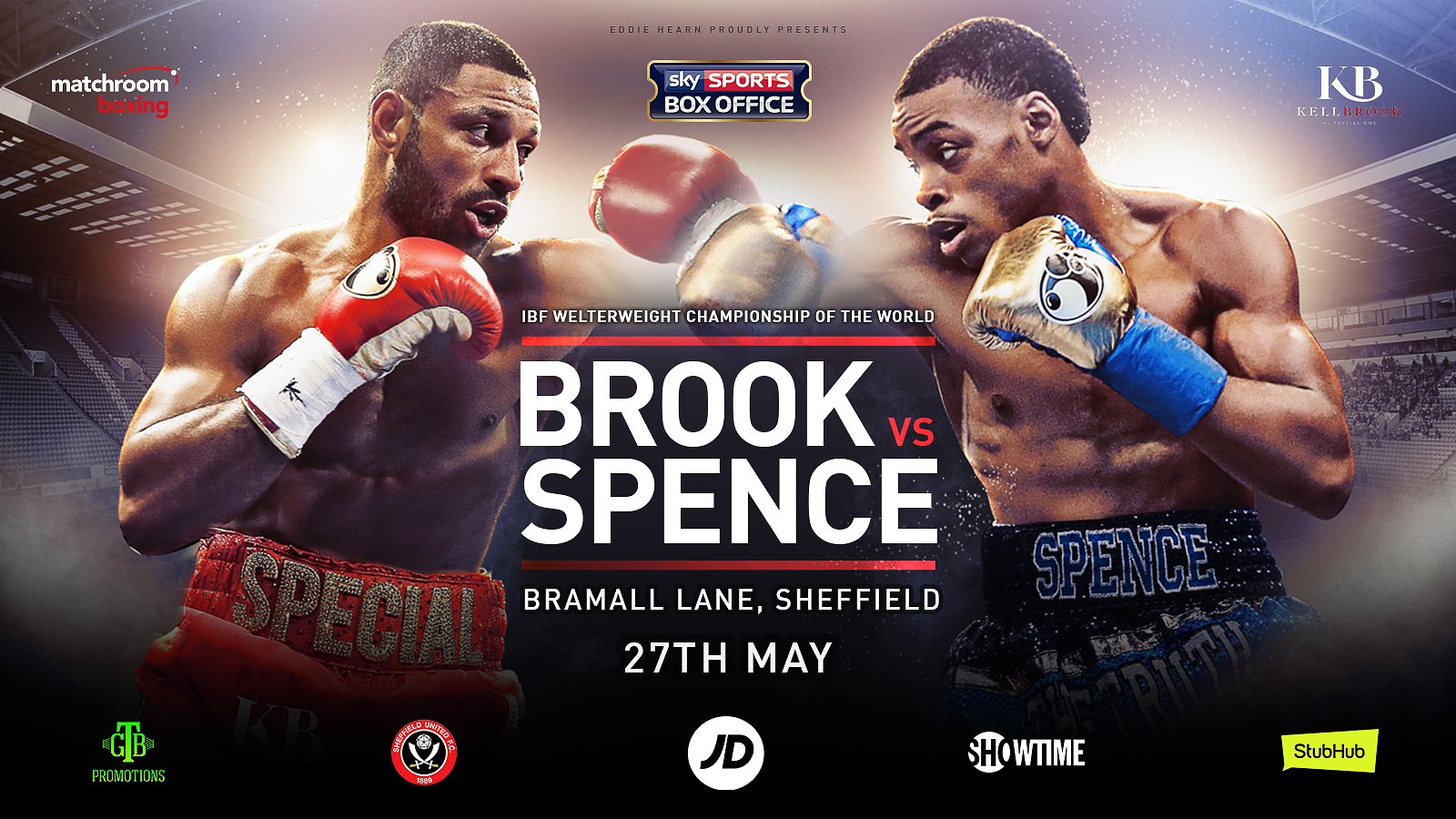 Photo: ringnews24.com
On Saturday May 27th, 2017 welterweight prospect Errol Spence stepped into the ring and challenged England's Kell Brook. On the line was Brook's 147 lbs IBF title as well as some bragging rights. In his previous fight Sheffield's Kell Brook jumped up two weight classes to face middleweight kingpin Gennady Golovkin. Although Brook came away from that fight with a broken right orbital bone, the Englishman showed his quality displaying a high level of skill and the heart of a warrior. By sharp contrast, the highest quality name on Spence's resume heading into this fight was New York native Chris Algieri whom, without having won the Manny Pacquaio sweepstakes some years ago, would still be wallowing in obscurity and mediocrity. Heading into this bout Brook was the more experienced and tested fighter but questions about both his physical and psychological health following the Golovkin fight remained. Whereas Spence was concerned boxing pundits questioned his level of opposition, his inactivity, and how he might respond against an opponent that could push him.
Although we are merely approaching its half way point, many in and around the sport of boxing view 2017 as one of the sports best years in quite some time. In this scribe's opinion it's the year that keeps on giving...kind of the like the Jelly Of The Month Club. What boxing fans got in Brook vs Spence was something exciting. I don't know that it's a fight of the year candidate but it was damn good. It was also a fight that showed what both fighters are made of and what one fighter had/has left in his tank. It also helped define the winner as the best welterweight in the world.
How It Played Out
My scorecard up
until the stoppage
At the onset of the fight Kell Brook was the fighter pushing the action and landing the more effective shots. He was also the busier fighter, and was a little more aggressive than he normally is early in fights. Conversely, Errol Spence seemed to be a bit gun-shy and at times sloppy in the early going. In a post fight interview Spence would reveal that he indeed was sloppy due to his long layoff. I scored the first 4 rounds for Brook, giving the first 3 rounds to Brook clearly. The 4th round was tight but I thought Brook edged that one as well. In round 5 the momentum started to swing as Spence won his first round on my scorecard. By the time the bell sounded for round 7, it was clear that Errol Spence was seizing control of the fight. Rounds 7-9 were all Spence as Brook was clearly gassing more and more with each passing shot landed on him. It was in these rounds that Spence shook off a good deal of the iron oxide that had been hindering his performance in the opening rounds. Each shot landed on Brook during this portion of the fight gave John Bull pause and caused his hands to drop a bit. Brook seemed to slow in these minutes, his enthusiasm or ability to go on the offensive was retarded by Spence's constant pressure and growing precision.
There were small echoes of Gatti/Ward in this fight with Spence really putting the hurt on Brook only to see Brook battle back through the fatigue putting Spence on the back foot with some solid shots and a ton of heart. It was all for not however when, in round 11, Spence sent Brook to the canvas and forced him to surrender, taking a knee after sustaining damage to his left eye. It was all a bit anti-climatic but it was a very good fight and an impressive win for Spence who not only answered the questions surrounding him but exceeded many of the expectations set upon him by fans and pundits.
There are many who are now calling Errol Spence Jr. the best welterweight in the world...count this writer among them. I don't think unified welterweight titlist Keith "One Time" Thurman lasts 8 rounds against Spence and I believe he would go the distance and defeat long faded and now irrelevant Manny Pacquaio. Speaking of which, the new IBF champion called out both of the aforementioned men but don't expect to see those fights anytime soon...if ever. I know, I know...it's 2017 and boxing is in the midst of a resurgence but hey this is still boxing. Manny Pacquaio is busy fighting exhibition bouts on what is tantamount to a farewell tour and Keith Thurman is out until the end of the year recovering from surgery on his right elbow. So where do both men go from here?
What's Next For Kell Brook?
Photo: http://cdn.images.express.co.uk
Kell Brook is a brave fighter if not also a very skilled one. He's also a guy willing to take risks, which is quite frankly, something many in boxing today refuse to do. Brook is a fighter that deserves admiration for his determination and grit if for nothing else. The beating he took from Golovkin was brutal and required a titanium implant. In his loss to Spence he sustained a second eye injury, this time to his left eye. Aside from a fight with fellow countryman Amir Khan, there really isn't anywhere for Brook to go at this point in his career. At 31 years of age Brook is what he is. He's a very good fighter but not a great one. Its probably safe to assume that Brook will fight on for a least a few more years but at this point in time it's difficult to envision him in another marquee fight outside of the Khan fight. I am of the opinion that Brook would do well to retire though I'm certain he and his handlers have plans to make a run at a couple of Jr. Middleweight titles.
What's Next For Errol Spence?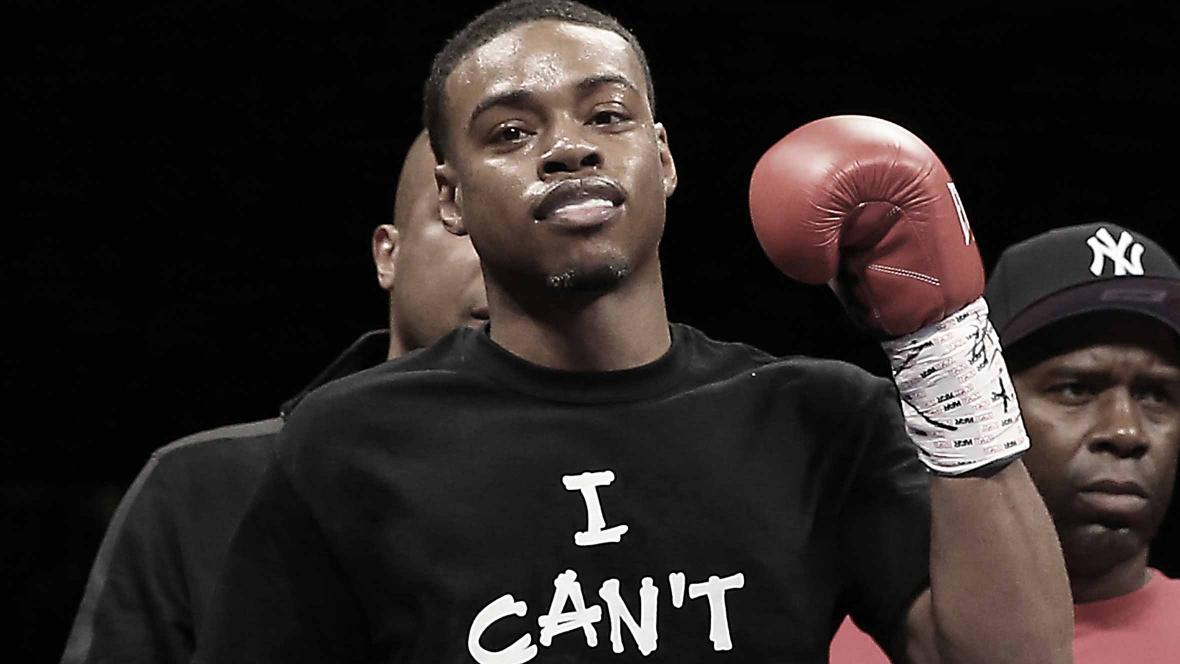 Photo: premierboxingchampions.com
Given Al Haymon's track record, a fight with the winner of the upcoming
Guerrero vs Figueroa
bout wouldn't surprise me. Such a fight makes little sense and no one has any interest in seeing it, which is why it will probably happen. Haymon has proven time and time again that he either doesn't understand how to use momentum to bolster his fighter's careers or he just doesn't want to. So as to when Errol Spence actually fights again, well that's anybody's guess. As mentioned previously a fight with unified champion Keith Thurman isn't going to happen, at least until the end of the year. I believe this is the most mouthwatering fight from the perspective of boxing fans but if that fight happens at all don't expect it for a long time. Politics and careful matchmaking are going to put Spence in against recycled and subpar PBC fighters for some time. Of course Shawn Portter is out there without a fight signed at the time of this writing and considering some of the other fights that could be made in its place, Spence vs Porter would make for a good if not interesting fight. Spence vs Matthysse would also make for an interesting fight but yea, that one's not happening either. I wholly expect Errol Spence to sit out for another 6-9 months and then come back against a C or D level PBC sacrificial lamb. Let's all hope I'm wrong.
Who's A Quitter?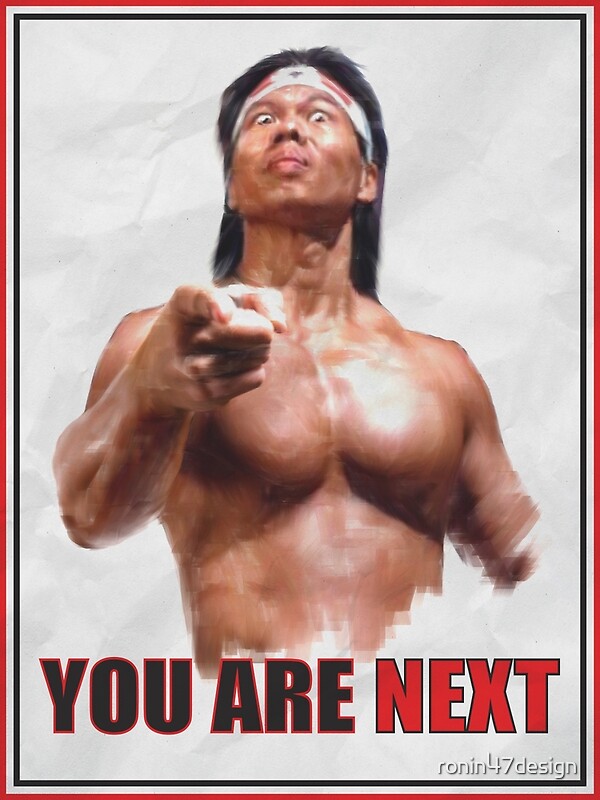 9Photo: ih0.redbubble.net
When it comes to boxing I'm what us hard core guys sometimes refer to as a "bloodthirsty ghoul". I come from for the beatings, stay for the blood, and enjoy seeing guys being knocked out cold. The cold brutality of hand to hand combat is something that's always made the sport alluring to me since I was nearly 12. That said I have no desire to see any boxer permanently damaged nor killed in the ring. I don't think it very healthy when fans expect a fighter to give his health or life for their entertainment. These are not Roman Gladiators, they are modern men who earn a living for their families by fighting for our entertainment.
To those labeling Kell Brook a "quitter" I must ask, isn't the injury he sustained on Saturday enough? Even had Brook not sustained the career threatening injury he did against Gennady Golovkin, where is the shame in surrendering when you know you're done? In MMA tapping out is considered respectable. Why isn't this an acceptable practice in boxing? The way some folks are talking you'd swear they are watching and eagerly anticipating the final moments of Chong Li vs Chuan Ip Mung. Brook's left eye was damaged and he was having a difficult time with his vision. If you're among those that believe a fighter should sacrifice his eyesight for our entertainment you're a terrible human being. More to the point, there's a
big difference
between
giving up
and
acquiescing
out of necessity.
Remember that it was Kell Brook stepping up to face the hard hitting, feared, and avoided Golovkin and that it was his corner who threw in the towel in that fight, not Kell. Remember that it was Kell Brook who insisted on cutting weight to defend his IBF title against Spence, ignoring advice to move to 154 lbs instead of all the way back down to 147 lbs. These are not the qualities of a quitter by any stretch of the imagination. Instead they are qualities few modern boxers possess. Courage, a willingness to take risks, and leaving it all in the ring are things that should make myopic boxing fans respect Kell Brook. When Kell Brook took a knee in the 10th round he stopped because he valued his health and his life more than his job. What a concept huh? I can not and will not begrudge any person who puts his or her well being before their job, especially when that job is entertainment. A boxer risks his life every single time he steps into the ring and that should be enough for anyone. In the 32 years I've been engrossed with boxing I've seen quitters and Kell Brook is no quitter. Now if you'll excuse me I've got the sudden urge to watch an 80's martial arts movie or two.
Scott Jarvis is a boxing writer for Split Decision Boxing. He can be reached on Twitter or by email at splitdecisionbox@gmail.com.